Imagine waking up on a cool spring morning, the smell of fresh rain lingers in the air. You glance above your beautiful plants, the aura of The Plant Lamp is so comforting. Because you know that your plants already got their sunlight for the day… This is The Plant Lamp
WHY DO YOU NEED A THE PLANT LAMP?
Increase Plant Quality & Lifespan!
Our researchers have field-tested The Plant Lamp at various times and found that it increases plants' lifespans by roughly 42%. Around 19% more effective than competitors.
This is a succulent after just 2 months under The Plant Lamp!
Stake, Wire, even the LEDs are all virtually invisible because of the clear acrylic glass used to build The Plant Lamp. It truly takes your plants' beauty to another level.
Compact, Like It Should Be
The Plant Lamp saves 80% of the space a standard grow light uses while providing MORE light to your beloved houseplants! Just check out this Aloe plant, it's living its best life!
50,000 Hours Of Pure Growth
Behold, this is a customers' The Plant Lamp setup, these halos in particular have been growing and maintaining multiple houseplants for over 3 years!
THE FACTS:
How Do I Use The Plant Lamp?
Stick The Stake Through The Hole
Plug-In The USB
Stick The Stake Into Your Plant's Dirt
Switch It On & Witness The Growth!
HOW IT COMPARES: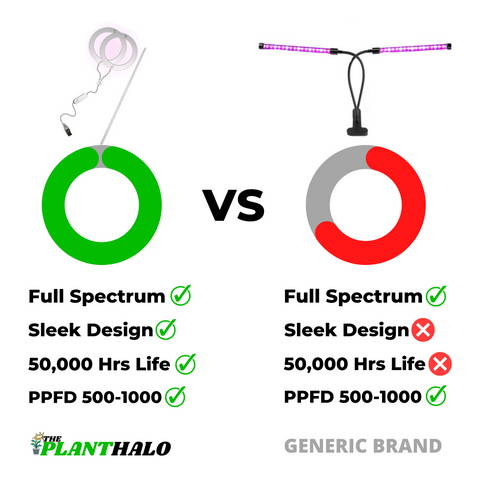 Which Color Is Right For Me?
The halo comes in 2 different colors, sunshine yellow, and pink. It is important to know which color is best for your plants. Here are our recommendations: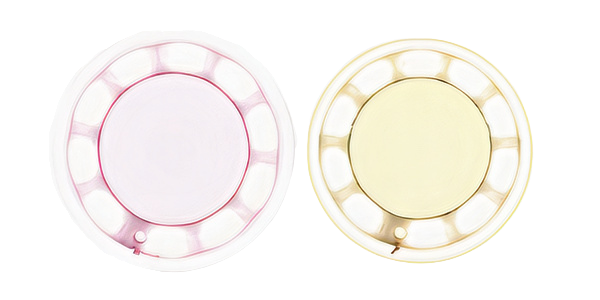 PINK: Better for Succulents & Carnivorous plants
SUNSHINE YELLOW: 

B

etter for Foliage Plants & all other plants.
(note: pink variants are more of white light with a pink hue)