PROSPERITY MANDALA STENCIL
Mandala stencils are very popular for today's DIY decor. Mandalas fit many decorating styles, from boho to farmhouse! With our original Tree of Life mandala stencil, you can make a bold and beautiful statement on any wall, ceiling, or floor. Our mandala stencils can be stenciled in one or multiple colors to match your decor.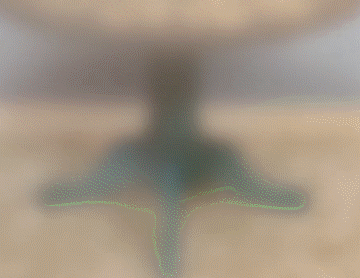 For the mandalas that are 18″, you will be receiving a full circle stencil. For the 24″ and 36″ mandalas, you will receive a quarter of the design. To complete the circle, tape and stencil the 1st half of the mandala, then pick up the stencil, rotate it 90 degrees, line up the registration marks, tape it, and stencil it again.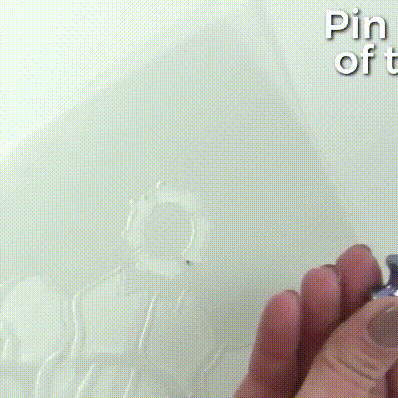 High-quality material, durable Made of high-quality material, resistant to bending, and reusable. Suitable for daily use, easy for wall and floor decoration.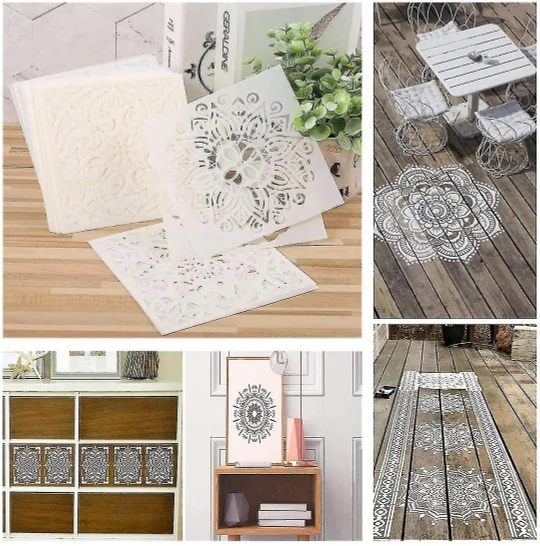 Did you know you can stencil your own fabric and use it for curtains, tablecloths, pillows, etc.? We have stenciled on silk, cotton, linen and even sheer fabrics with great results. It's always better if your fabric doesn't have too much texture.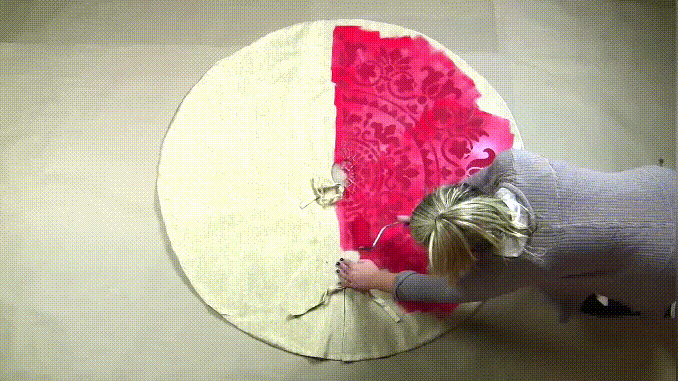 ABOUT USE
Mandala stencils are so easy to use, virtually anyone can do it. Simply tape it to the wall or floor using BLUE painter's tape, then load your foam roller with the paint of your choice (latex or acrylic). Don't use too much paint! Get rid of excess paint by rolling the foam roller over a folded paper towel. Then, just roll it over the stencil applying light to medium pressure for a quick fabulous result! Don't press on the roller too hard otherwise you might get some paint seepage under the stencil.
Want to learn the easiest stenciling technique? Here are the detailed illustrated Roller Stenciling Tips.
STENCIL CLEANING TIP
Spray the stencil with Simple Green to help to remove adhesive residue and let it sit for a while before cleaning with soap and water. Please note that it is virtually impossible to get rid of all adhesive residue. That's why we personally prefer not to use it and just stick with painter's tape!
REAL BUYER FEEDBACK:
Beautiful stencil … easy to use. Decorated in a marble floor for Diwali.——Sapna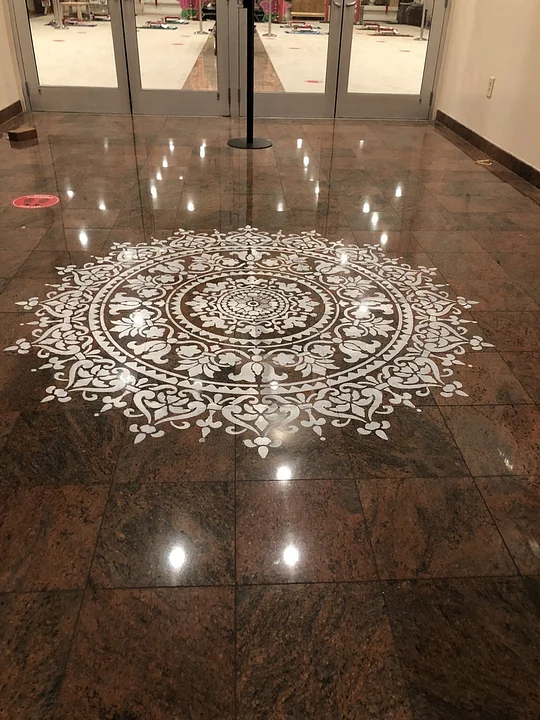 It was so easy to use,I did my front porch and I love it.——Rita M