TRANSFORM YOUR KAYAK INTO A SAILING MACHINE!
Have you ever been enjoying the water on your kayak and thought to yourself "man, a motor sure sounds nice"?

Look, we all know kayaking is the best way to spend a day off from work… But that doesn't change the fact that paddling for hours is EXHAUSTING! Luckily for you, there's a fix…


TIME TO RELAX!
Now, It's time to sail through open waters using the power of the wind. This little addition will transform your kayak from "Manual" to "AUTO-PILOT" in seconds.

✓OPTIONAL SAILING: Deploy (or close) the sail at the drop of a hat. Simple as 1-2-3!
✓PERFECT VISIBILITY: Made with a transparent section so you can sail with 20/20 vision!
✓QUICK INSTALLATION: Made for all kayaks and brands & installs in seconds!
✓TANGLE/HEADACHE FREE: Spend less time frustrated and more time enjoying open waters!

HAPPY KAYAKERS ↓
Over 15,000 Kayakers Have Starting Sailing Their Kayak With The POPUP KAYAK SAIL!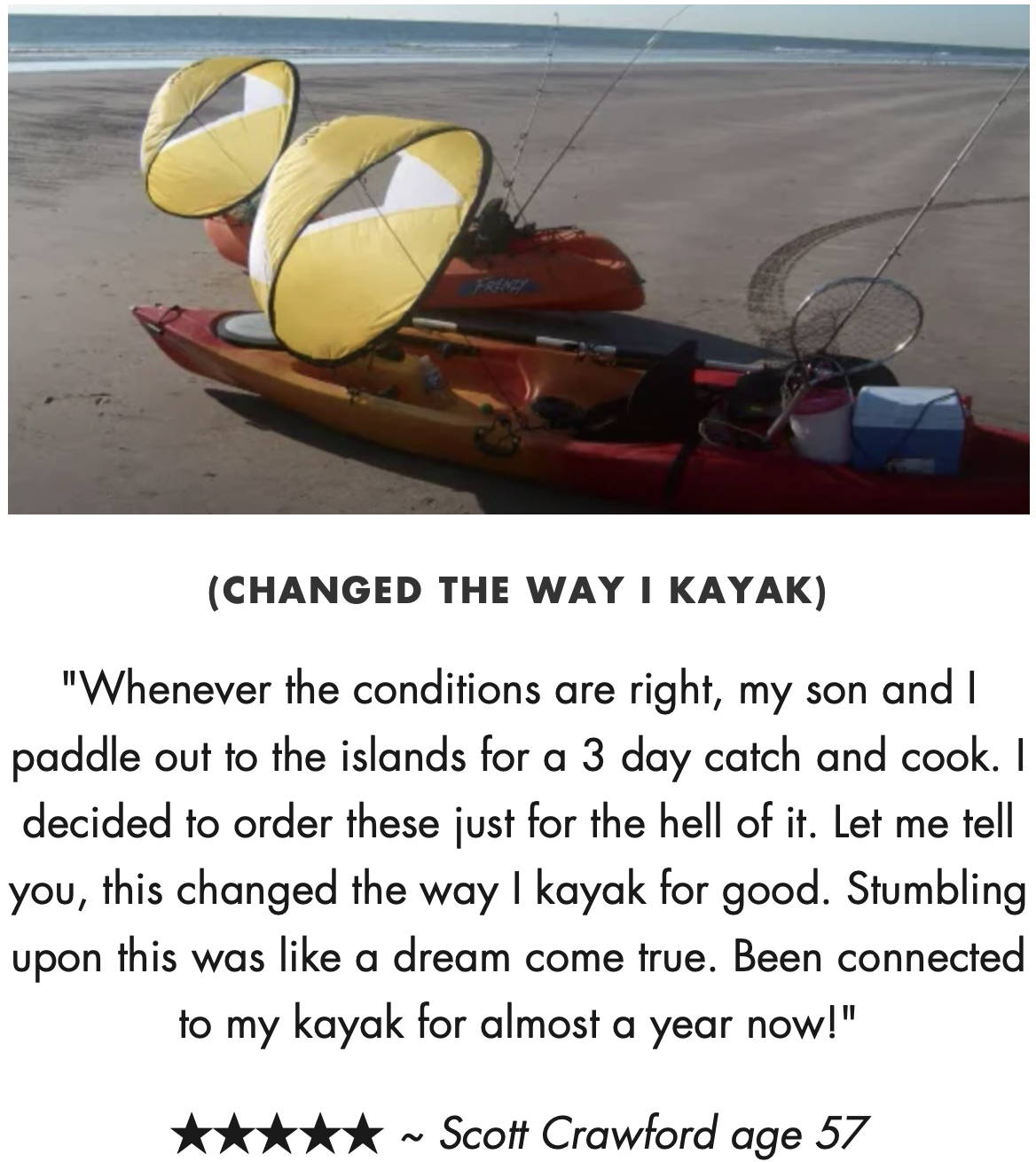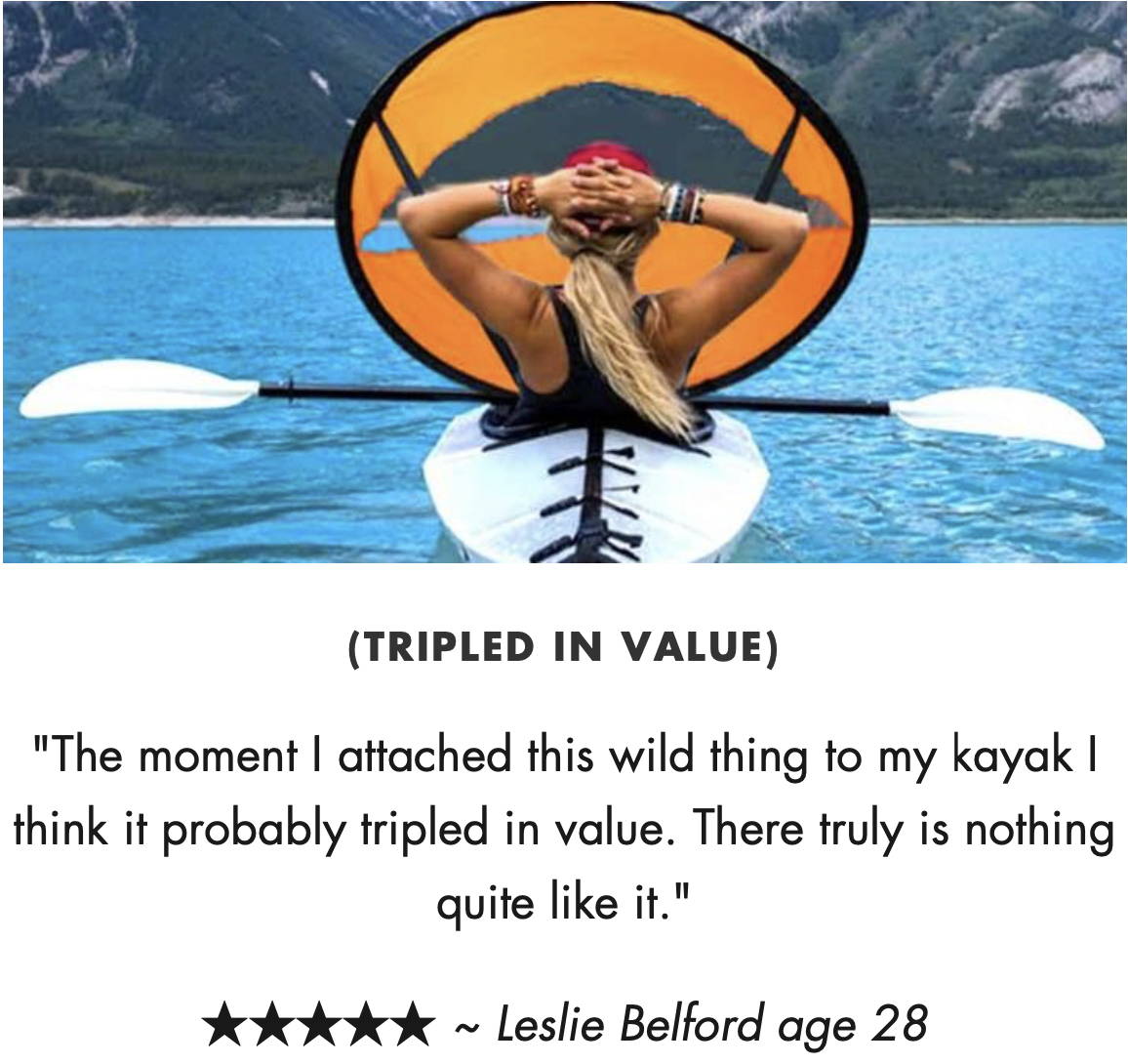 Sit-inside kayaks: Simply attach the 2 clips on the bottom of the sail to any fixated points on the bow. Then, attach the clip on the top of the sail to the storage cables located directly behind you.
Sit-on-top kayaks: Simply attach the 2 clips on the bottom of the sail to any fixated points on the bow. Then, attach the clip on the top of the sail to the bottom of the seat

SPECIFICATIONS:
PACKAGE INCLUDES:
POPUP KAYAK SAIL x 1